SCALING ENTREPRENEURIAL SOLUTIONS FOR THE
SUSTAINABLE DEVELOPMENT GOALS
APPLICATIONS HAVE CLOSED! Thank you for joining!
WELCOME TO ACCELERATE2030 – PHILIPPINES
Accelerate2030 is a global program, co-initiated by Impact Hub and UNDP, aimed at scaling the impact of successful entrepreneurial solutions tackling one or more of the UN's Sustainable Development Goals (SDGs).
Accelerate2030 Philippines 2019 is led by Impact Hub Manila and UNDP.
DO YOU HAVE AN ESTABLISHED START-UP AND
WANT TO SCALE

YOUR IMPACT?
ACCCELERATE2030 IS OPEN FOR APPLICATIONS IN 15+ COUNTRIES
We support You on your journey
Through the Accelerate2030 scale-readiness program, we will enable you to shape and implement your scaling strategy, working with experienced consultants, sector experts and key partners.  You will gain access to:
Visibility and positioning
APPLICATIONS HAVE CLOSED! Thank you for joining!
"ACCELERATE2030 GIVES ENTREPRENEURS THE REAL GLOBAL PERSPECTIVE ON IMPACT DRIVEN THINKING."
Olcay Silahlı – CEO, Whole Surplus
KEY DATES AND PROGRAM TIMELINE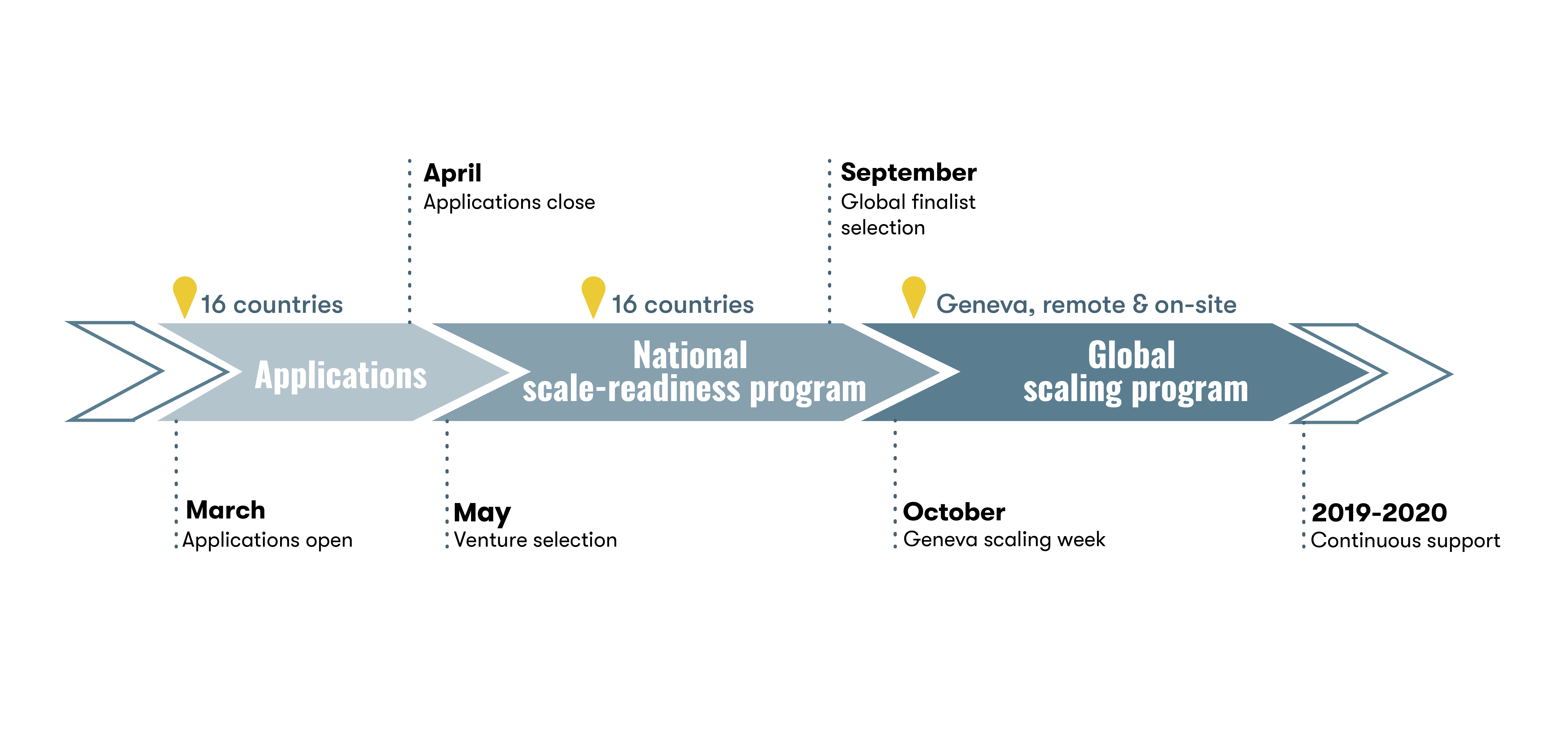 Ventures with highest scaling potential will be selected TO THE GLOBAL SCALING PROGRAM

INCREASE IN BENEFICIARIES
ACCELERATE2030 IS FOR VENTURES THAT:
 
contributing to the Sustainable Development Goals
and have a potential for bigger reach
and able to profit from scale-readiness support
with passion to scale their solution
APPLICATIONS HAVE CLOSED! Thank you for joining!
WE ARE ENGAGED IN MAKING THE SUSTAINABLE DEVELOPMENT GOALS A REALITY BY 2030.
Impact is a common effort
We bring together entrepreneurs with key players from the private sector, international organizations and the financial community.